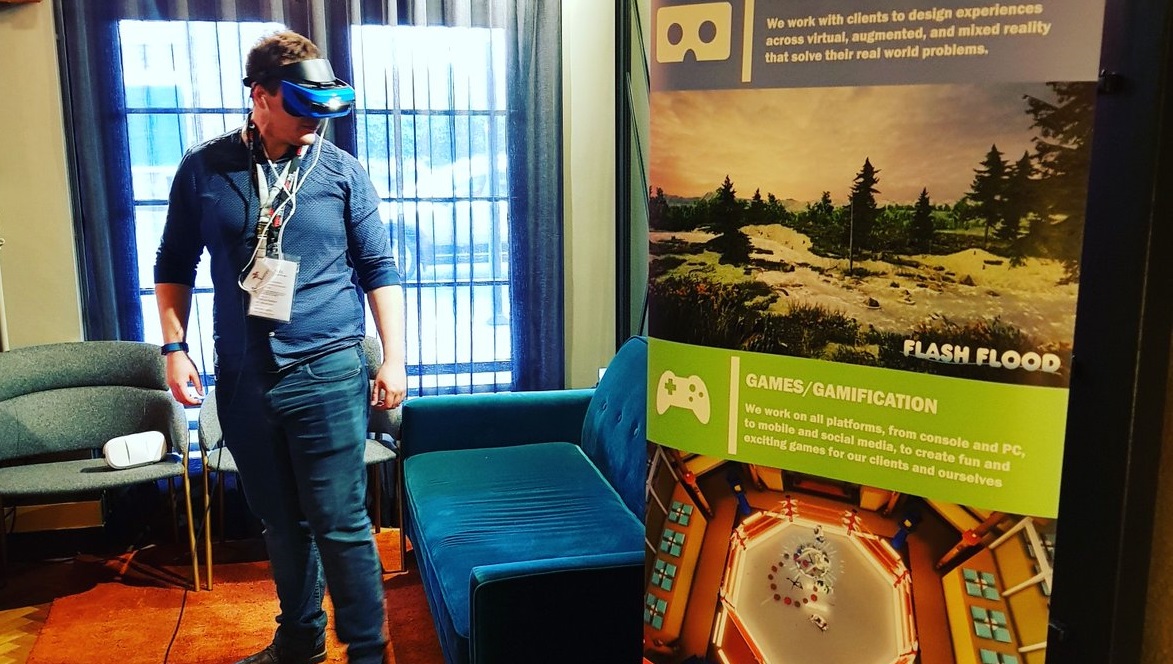 Whether you're looking for 360 content capture of existing locations, or for expert help building otherworldly experiences, we can help. We have years of expertise across all aspects of VR and AR and routinely develop experiences across games, marketing, and training for a range of clients.
From our experience, people love games (we certainly do!). We can help you advertise and market your products and services through games made available on social media, websites, or even mobile application stores. As a company we've been making games for over three years, so we know how to make games that your customers and clients will love. We'll work with you from concept to release, making sure your game is as fun as you are!
We have extensive experience in the creation of apps for sales, marketing experiences, business applications, and games across all major platforms. Additionally we offer cross platform development out the gate that will make your service available as both web apps and native apps with minimal additional time to get your product to market.
Bring your marketing plans to life by utilising the interactive, digital marketing techniques BetaJester has years of experience developing. Take your customers to distant lands with mobile and PC virtual reality experiences, have them engage with your content in branded games, or bring your catalogue into their home with new augmented reality apps. However you want to interact with your audience, make sure they are interacting with your marketing! We can help you bring analytics to your marketing plans so you can see the impact of your digital promotions.